Nashville Real Estate for sale – we are in a sellers market with 54% reduction in inventory of residential real estate sales at the end of 2020 compared to the same period last year and the number of closings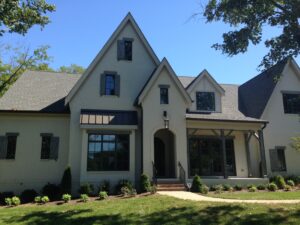 increased 19.6% in December of 2020 compared to December of last year. Most affordable homes have offers the first day on market and in some cases several offers, making it more important than ever to be represented by an experienced real estate agent that offers a 1% Listing Commission no matter if you are buying or selling.
the median price of Nashville area homes increased 6.4% to $345,000 compared to the same month last year
3445 homes sold in Nashville in December of 2020 compared to 2880 last year
inventory levels of Nashville homes are down 54% in the last 12 months
3543 Nashville homes are currently listed for sale compared to 6612 for the same period last year but many are still under construction
the absorption rate of homes based on December sales and current inventory is now one month
average days on market is down to 26 days
537 Nashville condos sold during the month compared to 445 last year, a 21% increase
The median price of condos in Nashville increased 10% to $269,900
Nashville real estate is in a sellers market with inventory levels still excessively low in most areas.
Search for Nashville homes for sale here

Find the value of your Nashville home here Nashville real estate values,
Find
Nashville homes for sale
here, see the current market trends call your Nashville real estate resource Larry Brewer Benchmark realty 615-512-7853