Nashville luxury homes for sale –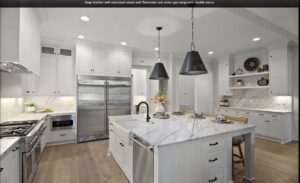 During the month of August we had a considerable amount of luxury home sales in the Nashville area including Brentwood and Franklin with 182 closings for the month compared to 135 for the previous August, an increase of 35% year over year. I'm considering any residential home or condo over $1,000,000 to be a luxury home in this area.
The average sales price of luxury homes during the month was $1,507,869 an increase of 11% compared to August of 2019
548 Nashville luxury homes are currently listed in the Nashville MLS
345 Nashville luxury homes are currently under contract
182 luxury homes sold during the month of August 2019 compared to 135 for the same month last year
the list price to sales price ration of homes sold in this price range was 97.54%
the average price per square foot of luxury homes sold in Nashville for August was $289
the average size of homes sold in this category was 5171 square feet
The breakdown for some of the most active neighborhoods with Nashville luxury homes that sold in during July was
The best luxury homes in the million dollar and over price range are now getting a lot of activity and it looks like this will be the best year for luxury home builders in many years. Luxury home buyers are moving here from all over the country and they are looking at homes here that are much more affordable than most on the west coast or the northeast.
Find Nashville luxury homes here
For the most-up-to-date information on Nashville luxury home values, then we urge you to contact us. We can assist you with all aspects of buying or selling real property in this and other neighborhoods in the Nashville Metro area. Also ask to be placed on an instant notification system when any new Nashville MLS listings come on the market or price reductions in Nashville are posted.