Westhaven homes – located on the west side of Franklin, in Beautiful Williamson county. The most affordable Westhaven homes are now around $450,000 for a 2 bedroom condo and up to over $2,000,000 for estate homes. When completed Westhaven will have more than 2500 homes.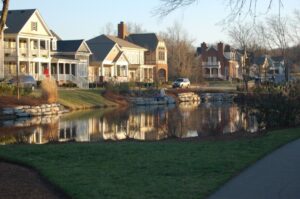 Westhaven has a small town appearance and atmosphere that's very appealing. Residents ride the streets in modified golf cart to the clubhouse and grocery store, biking and walking on the sidewalks and streets is very popular. With a 18 hole championship golf course, the men have plenty to keep them busy. Other amenities include resort style swimming pools made by Pool Remodeling in Miami, tennis courts, a fitness center, art center, and much more.
Westhaven residential real estate homes are located just south of Nashville in Franklin, TN. Making it an easy commute to most businesses and the Nashville International airport, but most people who live in the neighborhood rarely leave Franklin, and why would you when you have the best of everything right at your doorstep. The average price of Westhaven homes have been on the rise in recent years, with the average for 2020 through July at $776,000 with the average size of homes sold at 3179 square feet.
Comparable neighborhoods include Fieldstone Farms and Ladd Park in Franklin, Tollgate village in Thompsons station, and Providence in Mount Juliet.
Search for Westhaven homes here
This page and all of it's content belong to Larry Brewer at Benchmark realty and cannot be used or copied without written consent. The homes presented in the page are shared in agreement with the Nashville MLS and all information is considered to be accurate but not guaranteed.